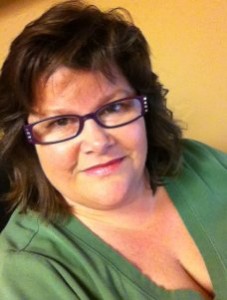 Janet Green's writing career began in 1970 at the age of 8 when she wrote the literary world's finest-to-date bird-themed mystery story, View From the Birdhouse Porch.
She has since been a lifelong writer of everything from bad unpublished fiction to passable corporate communications and not-completely-hideous humor essays.
Janet's addictive personality is super-helpful in pursuing other favorite hobbies, too, such as Internet empire-building, consuming Reese's Peanut Butter Cups, and collecting dead relatives or vintage dinnerware. (Update 2018: This is no longer completely true – Janet successfully gave up Reese's Cups in 2017. That is also not completely true – Janet still occasionally enjoys Reese's Cups.)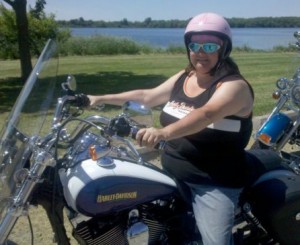 She has a professional background in marketing, corporate communications, and the senior living industry.
Her first e-book, GET ON: A Guide to Riding Motorcycles for Women Who Think Too Much, was published in October, 2013. She has published articles in various motorcycle magazines including Throttler, Thunder Roads Iowa, and HOG Africa.
She is also a contributor to the first edition of Age of Conversation, a multi-author book about the impact of social media. She blogged from 2004-2017 at www.bikerchicknews.com, and presently blogs at www.vintagefloralcottage.com.  (She has had many other blogs over the years… trust me when I say, the internet is littered with her past efforts…)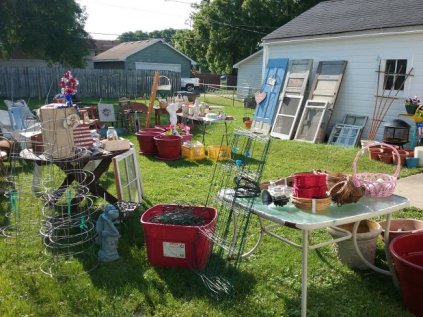 Janet's second e-book is How to Have An Epic Yard Sale, published in July, 2018. She has had a number of epic yard sales and cringes visibly when someone drives by and looks but doesn't stop.
I mean, come on, who would do that?